Me, Myself & I
Director, Writer, Multimedia Director, Set Designer, Artistic Director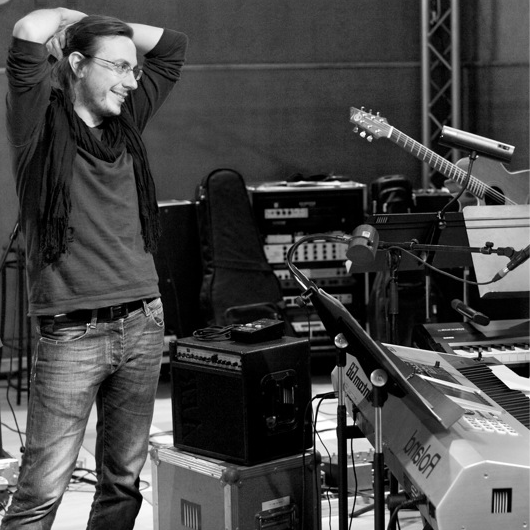 I was born on December 30, 1975, in Rouen, France.
I acted professionally in a play for the first time in 1986.
I joined 'Joel Pagier' Drama Workshop in 1987 and Regional Drama School of Le Havre in 1990.
I directed a play for the first time in 1992 ('A slight Ache' by Harold Pinter).
I worked on concerts and shows as a technical or production team member to learn all the parts of my job.
I joined 'François Florent' Drama School in Paris in 1993 and failed FEMIS' entrance examination (most famous French movie school) in 1995, but I wrote and directed my first large-scale show ('Il était une Fois' -Once Upon A Time- in Toulouse, France).
I wrote and directed my second large-scale show 1 year after ('Juste un tour' -Just A Walk- in Montreal, Canada). Both were awarded the first prizes (Golden Faust and Golden Ray).
I worked for television as a scriptwriter and a director and continued to work as a production manager on music tours or events.
I dedicated myself to large-scale shows as a writer, a director, and an artistic director in France and all over the world in 2000.
I founded Artwork Production in 2003 to improve my work by handling the executive production of my shows.
I sold my company and worked with international companies such as Eca2, Havas Events, Publicis Events or Prisme Entertainment on projects in Europe, Middle-East and Asia.
I worked as a ghostwriter on international events too.
I kept creating shows in France ('Départ Immédiat !' -Start Now!- or 'Coming Out') and abroad (China, United Arab Emirates, Kuwait...)
Last but not least, I'm writing my new show. Something special, something weird, something to be defined.