Me, Myself & I
Director, Writer, Multimedia Director, Set Designer, Artistic Director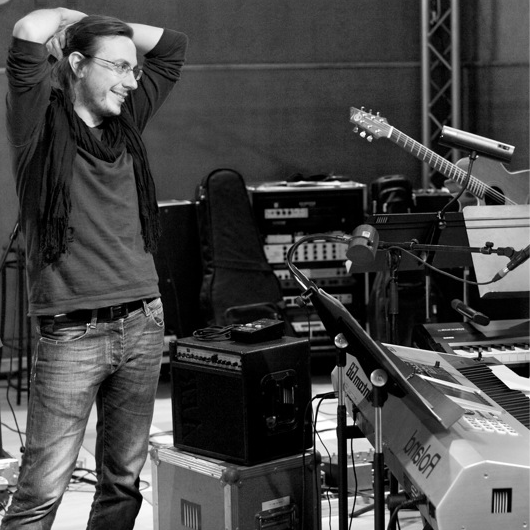 Rodolph Nasillski is a storyteller making the entertainment his voice. Show Director and Writer above all, he works as a Production Designer, a Multimedia Director and a Creative Director as well to be able to meet and work with other artists.
Dedicated to large-scale shows and spectacular events since 1993, he's experienced in many fields and knows how to help producers and brings to life their projects.
With years of personal experience in theatre performance, staging, artistic direction and production, in total, he has been in showbiz for more than 32 years working on worldwide live shows and has worked with the greatest artists and producers throughout his career.
His passion and dedication for live entertainment has made him an artistic Jack of all trades, from writing and conceptualizing to casting and directing theatrical shows and spectacular events from scratch.
Rodolph Nasillski is now renown for his multitude of skills, his team-working ethic and his artistic eye when it comes to directing shows. 
He has an overview of the full production making sure that the symbiosis of the different performance elements such as lighting, multimedia and live performance become one and is to the highest standard possible.
ABOUT
RODOLPH NASILLSKI is a show director who travels the world to meet people and tell them stories using all the tools of entertainment available.
GAMES
Direction | 
Writing | Multimedia Direction | Set Design | Artistic and Creative Direction.
PLAYGROUNDS
Show | Concert | Broadcast | Theatre | Special Project