Me, Myself & I
𝙳𝚒𝚛𝚎𝚌𝚝𝚘𝚛, 𝚆𝚛𝚒𝚝𝚎𝚛 𝚊𝚗𝚍 𝙳𝚎𝚜𝚒𝚐𝚗𝚎𝚛 𝚘𝚏 𝙻𝚒𝚟𝚎 𝚊𝚗𝚍 𝙼𝚞𝚕𝚝𝚒𝚖𝚎𝚍𝚒𝚊 𝚂𝚑𝚘𝚠𝚜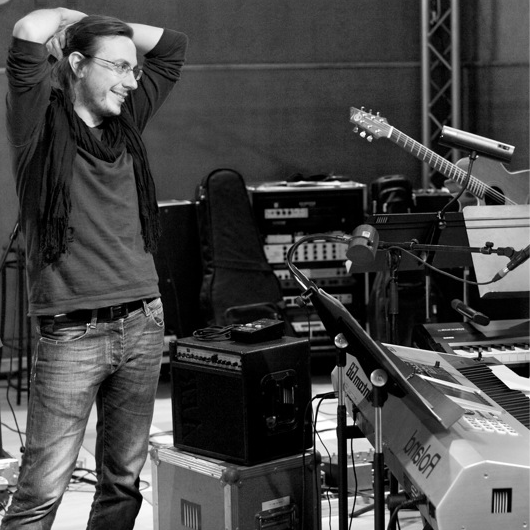 Rodolph Nasillski is a storyteller making the entertainment his voice. Show Director and Writer above all, he works as a Production Designer, a Multimedia Director and a Creative Director as well to be able to meet and work with other artists.
Dedicated to large-scale shows and spectacular events since 1993, he's experienced in many fields and knows how to help producers and brings to life their projects.
With years of personal experience in theatre performance, staging, artistic direction and production, in total, he has been in showbiz for more than 32 years working on worldwide live shows and has worked with the greatest artists and producers throughout his career.
His passion and dedication for live entertainment has made him an artistic Jack of all trades, from writing and conceptualizing to casting and directing theatrical shows and spectacular events from scratch.
Rodolph Nasillski is now renown for his multitude of skills, his team-working ethic and his artistic eye when it comes to directing shows. 
He has an overview of the full production making sure that the symbiosis of the different performance elements such as lighting, multimedia and live performance become one and is to the highest standard possible.
"As far back as I can remember, I have always told stories. Like everyone I guess, but I have never stopped. Very early on, I became an actor to tell them at theatre, but when I directed my very first play, I discovered my way. Whether it's at a theatre, a concert hall, a stadium or on a street, I keep doing what I would do when I was a kid, telling stories to everyone who wants to listen to them.
While studying drama, I pushed flight cases and drove bands on the roads. I was a stage and a production manager; I built stages for the Music Festivals and operated Fireworks for the National Days. Each opportunity to be backstage was worth taking, and I was learning my job. From that time, I have kept the wish to perform on every playground. As soon as there's a meeting and a story, there's a promise of pleasure that I don't want to miss.
After failing the entrance examination for the best French National Film School, I developed my work on large-scale shows and thus discovered the art form that suited me. I make shows that combine live and multimedia arts and produce them for as many people as possible on stages all over the world, or almost, I have no borders or barriers.
The large-scale shows led me to write scripts because it was the only way to direct them. I sketched sets, and I directed pictures because I didn't always have the means to hire someone to do it. I did it for others too, because it allowed me to work and, above all, to meet other designers.
Today, I keep doing it for my shows when I have the opportunity and I keep offering production companies my services in these fields to meet people I couldn't collaborate with otherwise. Meeting other universes and discovering other ways to do passionate and feed me.
When I support another director, I do it totally, knowing what he lives and giving him the glance and understanding of the director I am. Thanks to this specific approach, I became an Artistic Director too and allowed producers to have the guarantee of their creative vision and the holding of the artistic project.
When I direct, I dedicate myself to the audience. I never forget that there's something unique about someone who spends time with us while he could have done anything else. We owe him, and we must give more than we can. I consider every new project like the very first one and try to make shows that are intelligent, demanding, and popular.
This eclectic journey, this zigzag path I don't want to straighten up, is the journey of a kid who has never wanted to stop telling stories and miss an opportunity to do so."
RODOLPH NASILLSKI