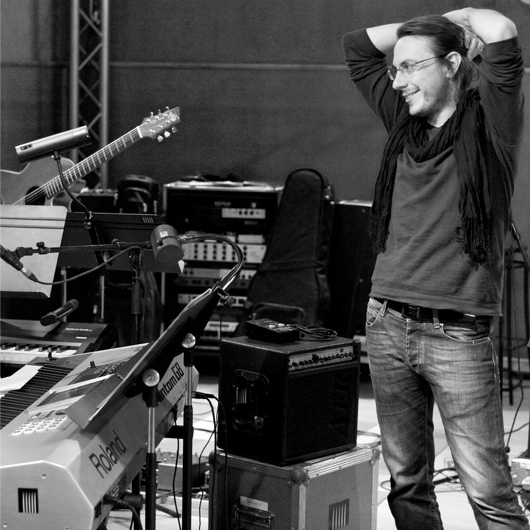 Born on December 30, 1975 in Rouen, France.
Acted professionally in a play for the first time in 1986.
Joined 'Joel Pagier' Drama Workshop in 1987 and Local Drama School of Le Havre in 1990.
Directed a play for the first time in 1992 ('A slight Ache' by Harold Pinter).
Worked on concerts and show as a technical or production team member to learn all the parts of his job.
Joined 'François Florent' Drama School in Paris in 1993 and 'French National Drama School '(CNSAD) in 1995. Quit this last one to write and direct his first large-scale show ('Il était une fois' -Once Upon A Time- in Toulouse, France).
Wrote and directed his second large-scale show 1 year after ('Juste un tour' -Just A Walk- in Montreal, Canada). Both were awarded the first prizes (Golden Faust and Golden Ray).
Worked for television as a scriptwriter and a director and continued to work as a production manager on music tours or events.
Dedicated himself to large-scale shows as a writer, a director, and an artistic director in France and all over the world in 2000.
Founded Artwork Production in 2003 to improve his work by handling the executive production of his shows.
Sold his company and worked with international companies such as Eca2, Havas Events, Publicis Events or Prisme Entertainment on projects in Europe, Middle-East and Asia.
Worked as a ghostwriter on international events too.
Continues to create shows in France ('Départ Immédiat !' -Start Now!- or 'Comme un Appel' -Like A Call- all of them in 2012) and abroad (China, United Arab Emirates, Kuwait...)
Last but not least, Rodolph is writing his new show. Something special, something weird, something... to be defined.