DÉPART IMMÉDIAT !
Immediate Departure! | Olympia Hall, Paris, France | September 24th, 2012
MUSIC TV SHOW | FRANCE 2 x PYRPROD
I have been traveling for a long time, looking for this railway station where trains don't stop. They never did. Weird idea? Wonderful idea!
A train will stop today. Technical failure. The passengers won't be happy, but I don't worry, I know that they will find their way here. Like I did.
Life is a journey. We all try to reach the same location, happiness. We are in the same train, the Train of Life! Sometimes, we meet. Sometimes we get lost. Sometimes, we ignore each others. Often, we don't know.
Let's take the Train of Life. Really! Let's travel together, let's change every single moment of life to a true moment of happiness. Like we'll do here today.
The train gets in. I'm on time. Immediate Departure!
---
xxx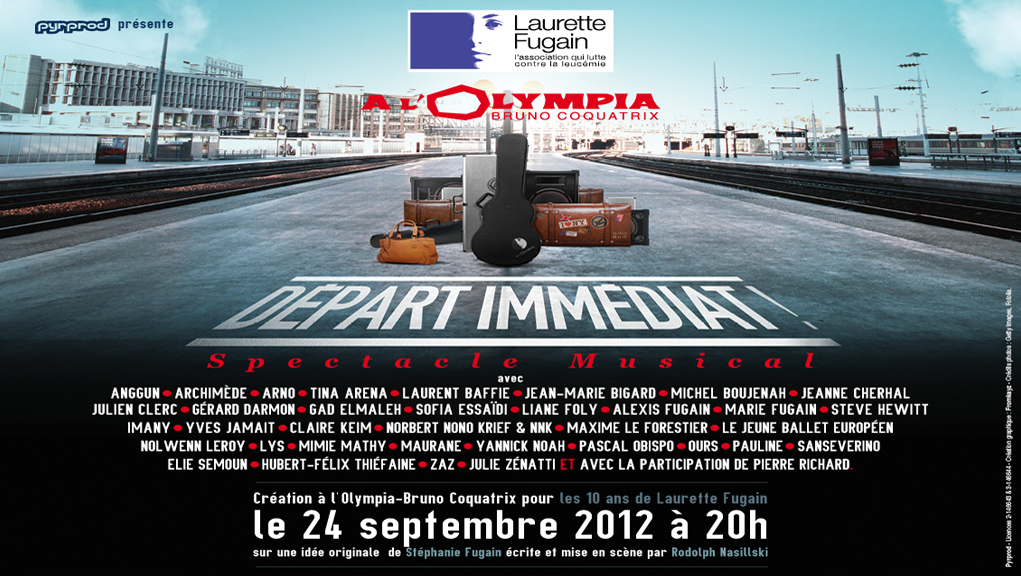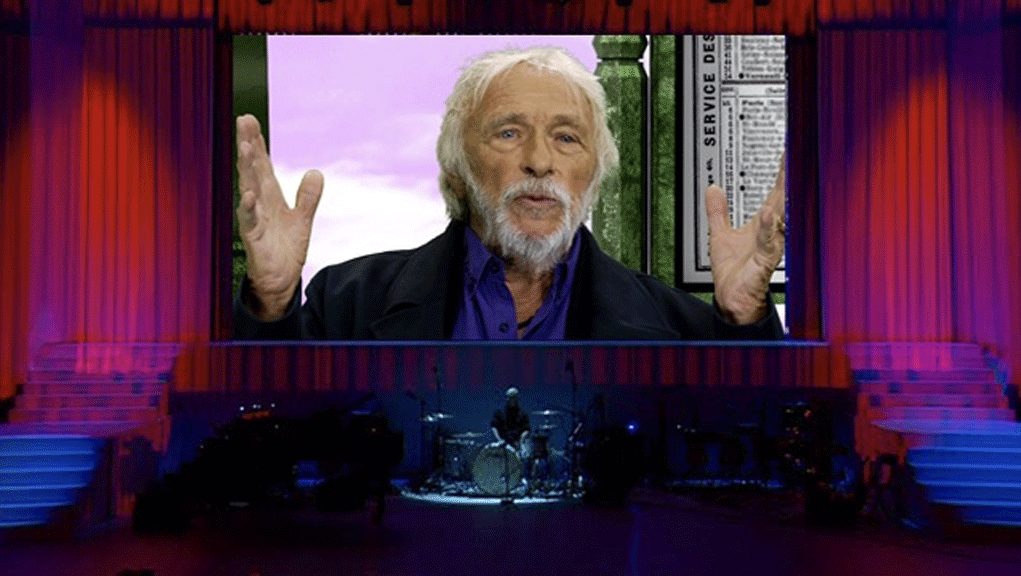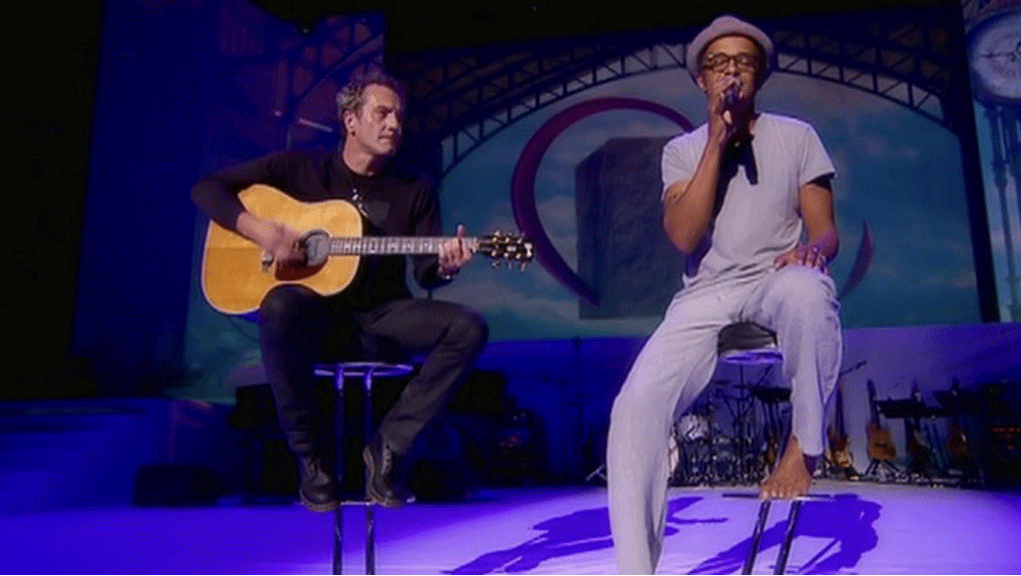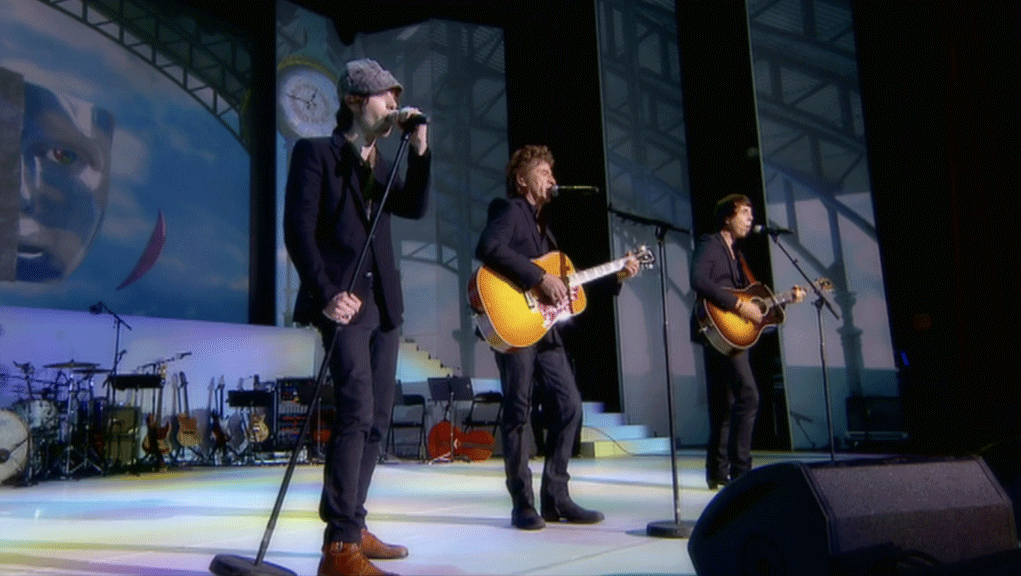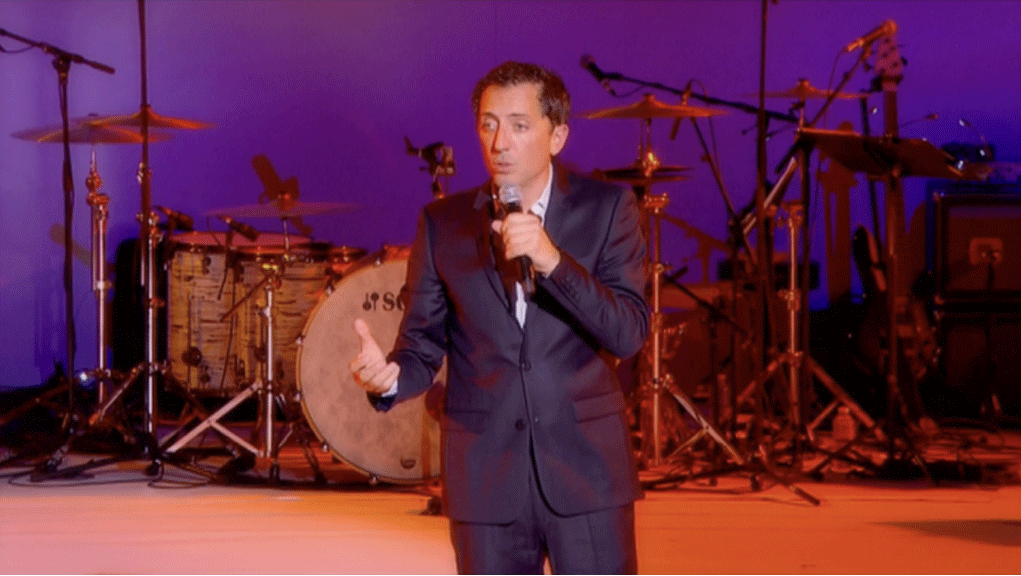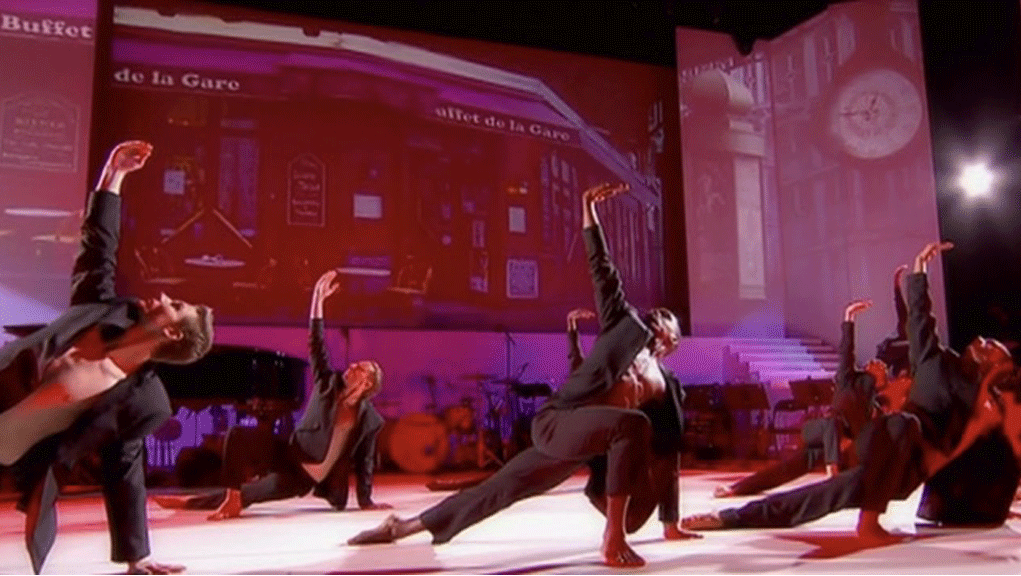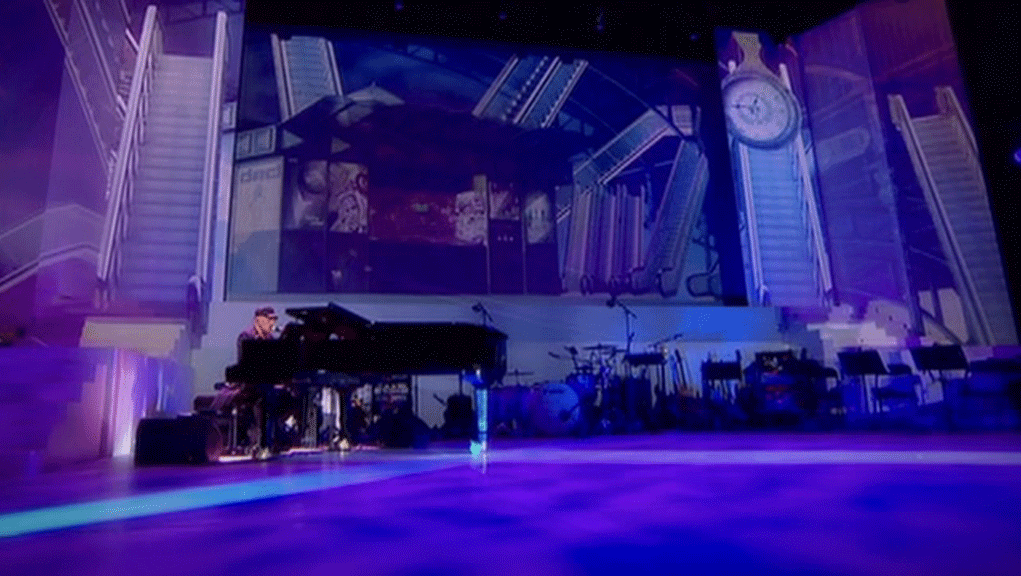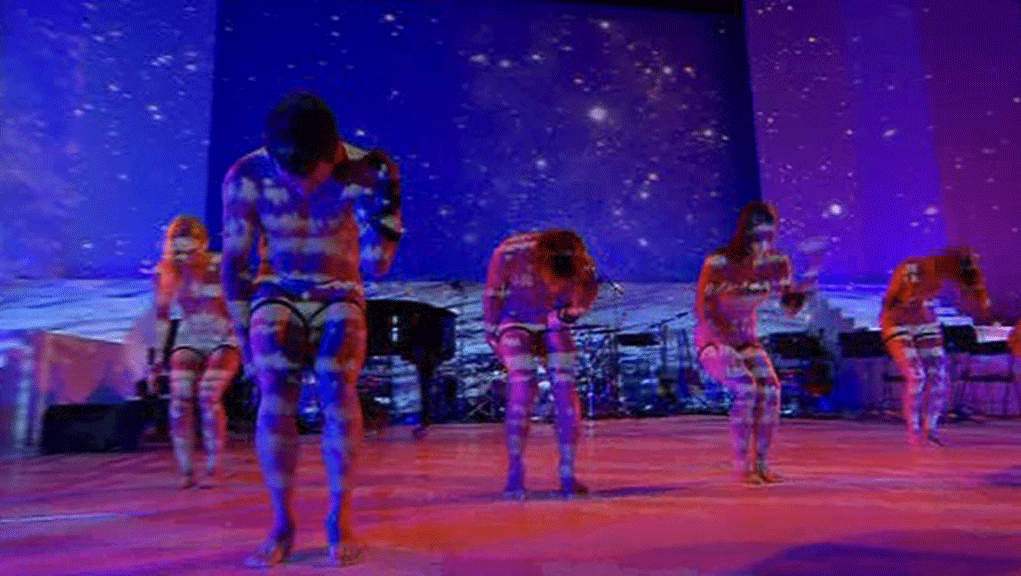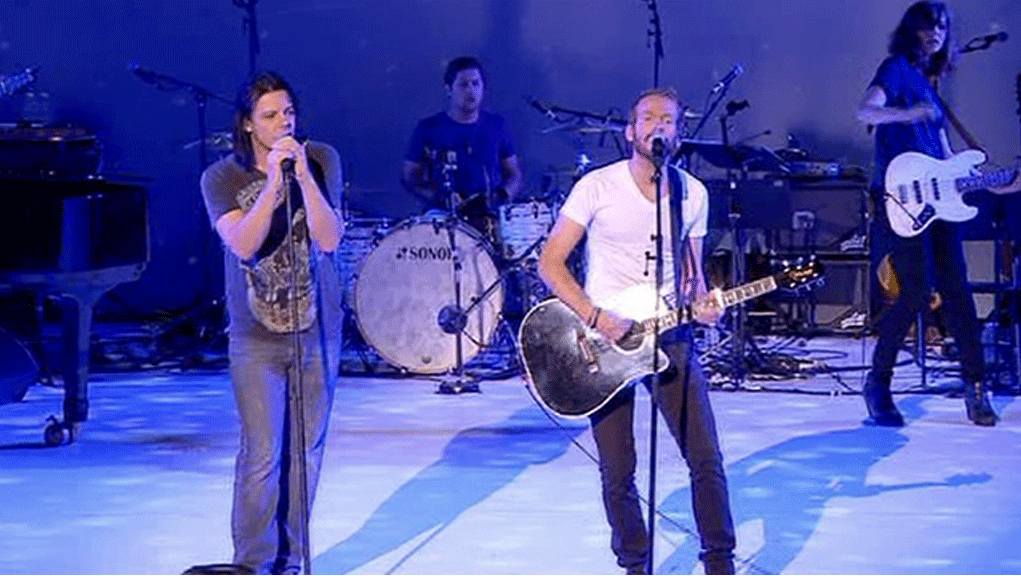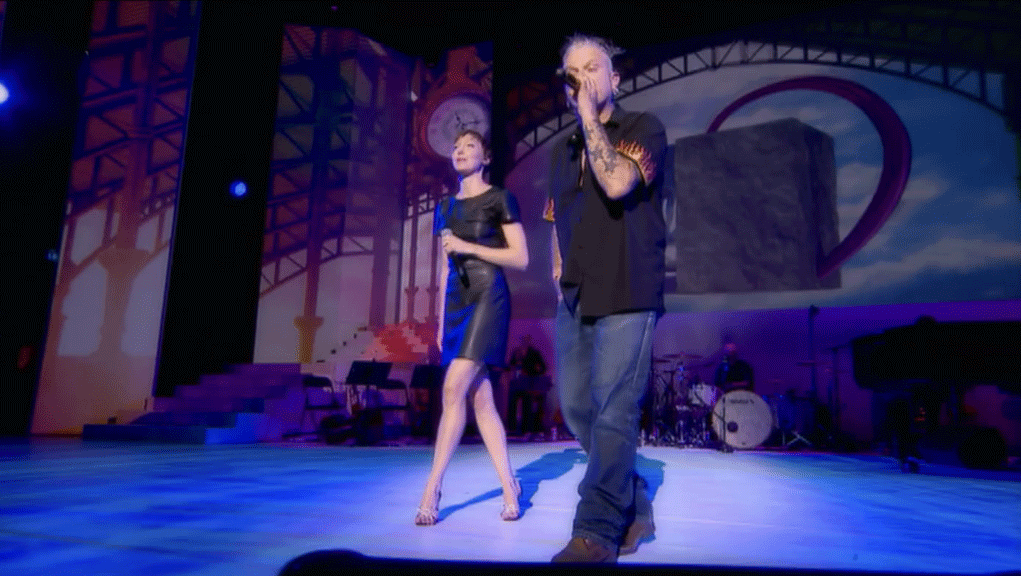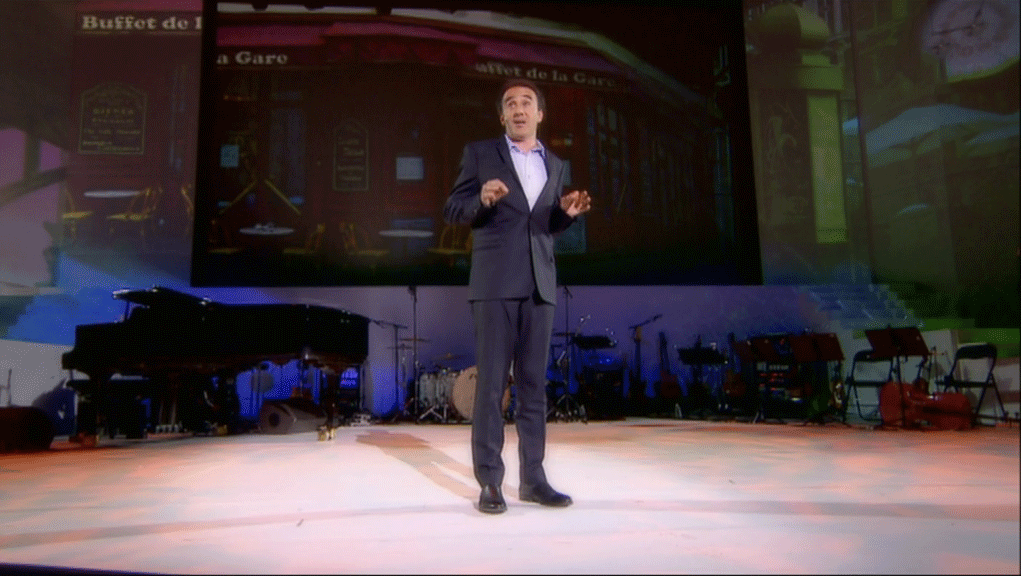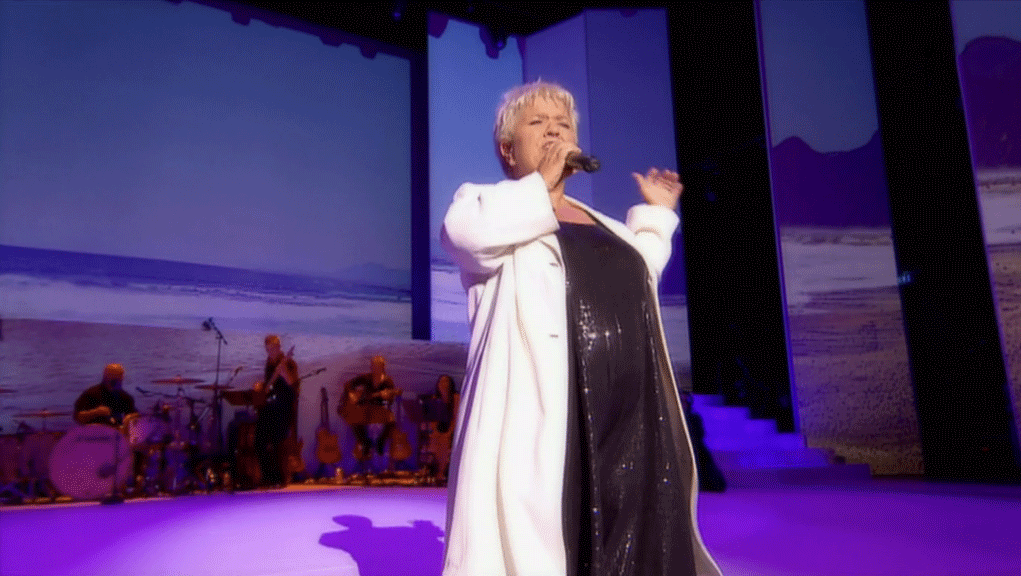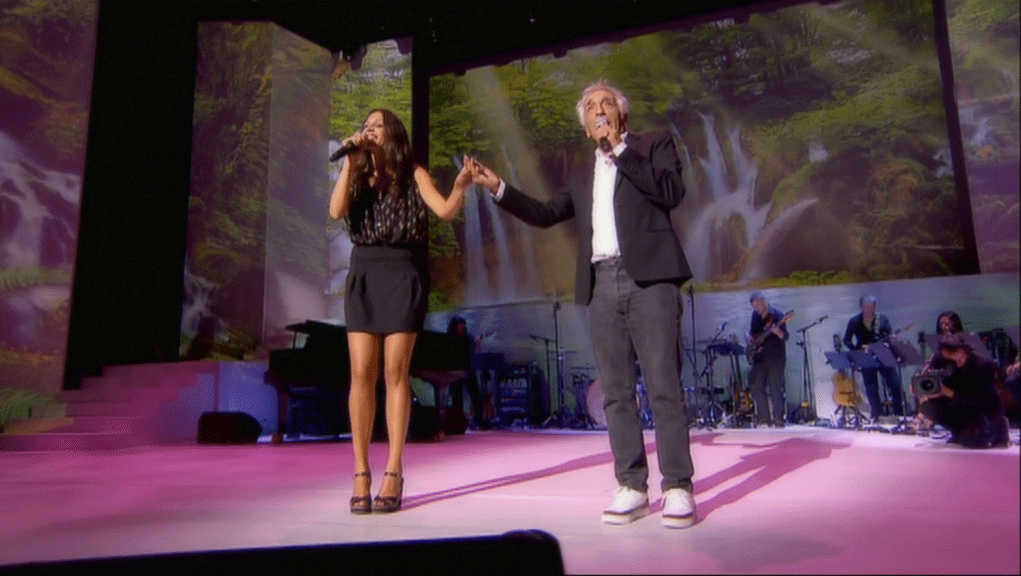 A MUSIC TV SHOW written and directed by RODOLPH NASILLSKI to celebrate the 10th anniversary of LAURETTE FUGAIN Association and produced by PYRPROD and FRANCE 2.
CREATION
Director and Writer: Rodolph NASILLSKI
Musical Director: Matthieu GONET
Light Designer: Jacques ROUVEYROLLIS
assisted by Jessica DUCLOS
Movies Director: Elie CHOURAQUI
Artistic Director: Fanny FAJNER
assisted by Samuel MOREAU
HEADLINERS
ANGGUN, ARCHIMÈDE, Tina ARENA, Laurent BAFFIE, Jean-Marie BIGARD, Michel BOUJENAH, Jeanne CHERHAL, Julien CLERC, Gérard DARMON, Gad ELMALEH, Sofia ESSAIDI, Liane FOLY, Alexis, Marie et Stéphanie FUGAIN, Steve HEWITT, Yves JAMAIT, Claire KEIM, Norbert NONO Krief, Maxime LE FORESTIER, Nolwenn LEROY, LYS, Mimie MATHY, MAURANE, Yannick NOAH, Pascal OBISPO, OURS, PAULINE, SANSEVERINO, Elie SEMOUN, Hubert-Félix THIEFAINE, ZAZ and Julie ZENATTI.
And the generous participation of PIERRE RICHARD
BAND
Piano and Keyboards: Matthieu GONET
Violin: Akemi FILLON
Viola: Lise ORIVEL
Cello: Mathilde STERNAT
Guitar: François DELFIN
Guitar: Mao BLANC
Bass: Kévin REVEYRAND
Drums: Michaël BOUDOUX
ACTOR
Simone HERAULT
LE JEUNE BALLET EUROPÉEN
Léo HIPPOLYTE, Mathieu DELAGE, Antoine RABAULT, Anna PONINSKA, Benoît REPESSE, Sophie DEODATO, Djalil AMINE, Dominique ENGELHARDT, Céline KLEIN, Marie-Christine BERGIER, Amaury JAROUSSE
WITNESSES
Thomas ANGER, Justine MOSIEK, Valentin MULLER, Rose DURANSON, Rébecca RUIMY, Célestine DATHIS, Karen LELLOUCHE, Thibault LOUVRIER, Candice BRAUN, Sophie PICAND
PRODUCTION
Executive Producer: Pierre-Yves ROMANO
Production Director: Thierry MARSANT
Production Manager: Caroline BRONSARD
Executive Production Manager: Adeline CARNIO
Audiovisual Consultant: Didier SCHRIEKE
TECHNIC
General Manager: Enzo PALLAZIO
Technical Manager: Pascal STRIBY
Head Stage Manager: Guillaume DUPUIS
Stage Manager: Antoine LEGER
Artist Coordinator Manager: Denis JOUFFREY
Head Carpenter: Emile MANZI
Backline Technicians: Laurent LE CARVES and Luc VINDRAS
Caterer: Patrick HEBERT
LIGHT
Lighting Crew Chief: Régis NGUYEN
Lighting Programmers: Nicolas GILLI and Adrien BOUFFLET
Light Technicians: Martial BLOND and Emilien LAGLAUNEC, Arnaud MARI and Oiri COLET
Electricians: Nicolas BACH and Jean- Philippe WILLOC
SOUND
Sound Designer and House Mixer: Christophe DUPIN
Monitor Technician: Antoine SECONDINO
Monitor Assistant: Yoann DONATI
RF Monitor Coordinator: Patrick TAGHAVI
HAIR, MAKE UP AND COSTUMES
Head Hair & Make-up: Malka BRAUN
Make-up Artists: Mael BILLARD, Bénédicte GOUSSAUD, Dany VASSEUR, Mora HAMEL and Véronique JONIN
Hairdressers: STÉPHANIE, PRISCILA, LOU, MARTIAL, ERIC, DAVID, THIERRY and BERTRAND
BROADCAST
TV Production Director: Ghislaine SCHMITT
Director: Miguel OCTAVE
Production Assistant: Yasmine NEHARI
Assistant Director: Guillaume MOINE
Vision Mixer: Alex CAUWEL
Script Supervisor: Julia BRUMENT
Prompter: Valérie VANGUERS
Cameras: Hélène GIRRE, Ladji SIMA, Christophe BONALDI and Alain BROCHOT
Floor Manager: Thibaud RINCE
Video Technicians: Vincent HOUEIX, Hervé DUFLOT, Nadir CASSIM and Frédéric LACROIX
Trailers Editor: Xavier SIMON
PRESS
Photographer: Manuelle TOUSSAINT
Making Off: Django AZNAR and Gustavo ROMANO
Press Officer: Bruno PHILIPPART
Press and Medias Coordinator: Sylvie RAMETTE
PROVIDERS
Amp, Dushow, Evidence, Hocco, Overline, Peter Franklin, Quai 66, Régie Piano, Utram
PARTNERS
Olympia Bruno-Coquatrix, France Télévision, Ateliers Réunis, Bertaud Belieu, Bms, Christine Ferber, Claude Pétin, Coca-Cola France, Coiffirst, Colombus Café, Crédit Mutuel, Décopatch, Etablissement Français du Sang, Fondation Le Roch- Les Mousquetaires, Fromkayz, Gérard Duvivier, GL Events, Guy Djema, Hélène Darroze, Hôpital Saint Louis, Hôtel La Tour d'Auvergne, Hôtel Londres et New York, Hôtel Hyatt Vendôme, Institut Jardiland, Le Groupe Marriott Hôtels, Loïc Duranson, L'Oréal, Martine Spécialités, PHB Events, Philippart Communication, PHR, Pierre Hermé, Poilâne, PPA MAHE, Rentacar, Salon David Lucas, Salon Thiedesarts, Shu Uemura Art of Hair, SNCF, Starface, Stéphane Marion, Vérot.
OTHER SCRAPS FROM THE BOOK